Welcome to VintageFashion.dk

Where you can explore the history of modern fashion. We carry items from the 50s to the 80s, hand picked from around the world, including the USA, the UK, Holland and Germany.

My name is Jannemieke. Although I am originally from Holland, I am a resident of Denmark where I have lived happily for the past 16 years. This online shop is the result of my lifelong passion for vintage clothing, which I have bought and worn since I was 18- and that was a while ago now, so I guess I must be slightly vintage myself at this point :) My goal is to share this passion with other fans of vintage clothing by creating an easy way for you to sort through the trash and find the treasures.

This means that only clothing of the highest vintage quality will ever be sold in this online shop. Moreover, after we have purchased clothing for VintageFashion.dk we wash or dry clean it (if the seller hasn't done so already). Major, attention-grabbing flaws we will repair before selling. More minor ones we will leave for you to repair - clothing would become ridiculously expensive if we fixed every missing stitch in a hem. We will never mislead you about those missing stitches, however - you will always find an accurate description of the clothing items available for purchase in the catalogue of VintageFashion.dk.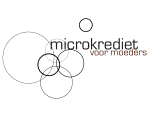 We believe in giving back - which is why VintageFashion.dk will donate 1 euro for every item sold on this site to the Dutch organisation Microcredit for Mothers (Microcredits for Mothers), an organisation which provides small loans to women in Asia, that they can use to build up, or expand their businesses.
An average loan for a poor woman in Asia is around 70 euros, so even small donations can make a big difference. Some examples of these small businesses include: A dressmaker's workshop, a clothing store, agricultural enterprises with goats, cows or chickens.
All employees at Microcrediet voor Moeders are volunteers, so overheads are low and the majority of the donations are directly dispersed as microcredit. You can read more about the organisation by visiting their website (also in English).
www.microkredietvoormoeders.nl
| | |
| --- | --- |
| VintageFashion.dk in the press | Blog entries |
| Amine.dk March 27, 2009 | Vackra kläder och annat June 2009 |
| Dagens navn i Den Sjællandske April 28, 2009 | Makiato June 2009 |
| Costume.dk July 4, 2009 | Martotopia August 2009 |
| MSN Style July 4, 2009 | Hiding in the woods September 2009 |
| Oestrogen.dk #1 November 12, 2009 | Spitzenklasse November 2009 |
| Oestrogen.dk #2 November 12, 2009 | Fierce og fattig November 2009 |
| Alt for damerne January 16, 2010 | Hemma-net January 2010 |
| Amine.dk January 20, 2010 | Martotopia January 2010 |
| Alt for Damerne May 2010 | Okcool February 2010 |
| Cosmopolitan December 2010 | Miriams kafferep February 2010 |
| Billedbladet nummer 12 [B] March 2011 | Miriams kafferep February 2010 |
| Woman.dk May 2011 | C'est le requiem pour un con February 2010 |
| MSN Style May 2011 | Vestlandslefse February 2010 |
| Minnenas Journal, nr. 2, 2010 - page 11. | Frk Malin February 2010 |
| | Silence Sweetheart February 2010 |
| | Silence Sweetheart March 2010 |
| | Spets & annat fint March 2010 |
| | Sommardagg March 2010 |
| | Mirelle stylefinder March 2011 |
| | The Vintage Hausfrau June 2011 |
| | Fia Frydenlund July 2011 |
| | Service og Salg July 2011 |